Vegan Greek-style baked cheese
Ingredients: 
- 1 cup of olives
- 1/2 cup sun-dried tomatoes
- 1/3 cup of olive oil
- 3 cloves of garlic (thinly sliced)
- 1/2 teaspoon of oregano
- 1/2 teaspoon thyme
- 1/2 teaspoon rosemary
- 200g Schlagfix vegan Greek Chili
- salt and pepper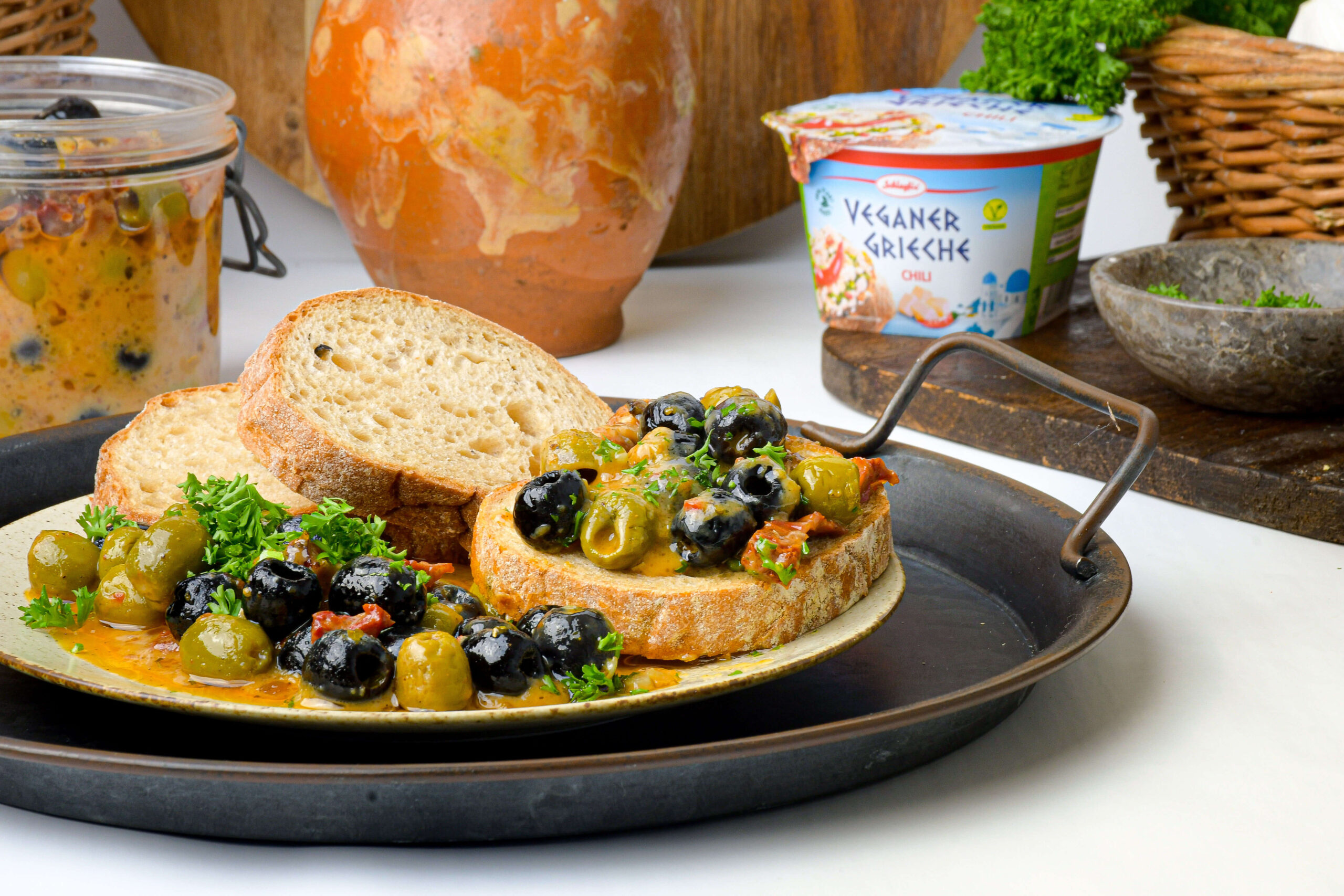 Preparation:
Preheat the oven to 180 degrees.
Add the Greek cheese to a smaller baking dish.
Add olives and sun-dried tomatoes to the baking dish around the cheese.
In a small bowl, mix olive oil, chopped garlic, oregano, thyme, rosemary and a pinch of salt and pepper.
Pour the mixture over the cheese, olives and sun-dried tomatoes.
Bake for 20 minutes.
Finally, garnish with fresh chopped parsley and serve with fresh bread.